Import and Sale of Active Pharmaceutical Ingredients
Import and sale of active pharmaceutical ingredients
The process of importing active pharmaceutical ingredients from overseas starts with an investigation by us of the proposed transaction to determine whether the manufacturer can comply with Japan's strict pharmaceutical regulations. Once we have verified that the manufacturer is reliable, we offer a range of support services, including handling licensing applications and domestic MF management. We also take advantage of our status as a manufacturer to provide ongoing advice concerning Japanese pharmaceutical regulations to overseas active pharmaceutical ingredient manufacturers. To date, we've introduced 94 products from 61 manufacturers to customers. We're committed to supplying imported active pharmaceutical ingredients in response to customer orders in a stable and consistent manner while ensuring timely delivery. To that end, we store ingredients in our own warehouse to ensure peace of mind, and we've put in place structures to ensure that inspections and in-house quality testing can be carried out in a timely manner.
International network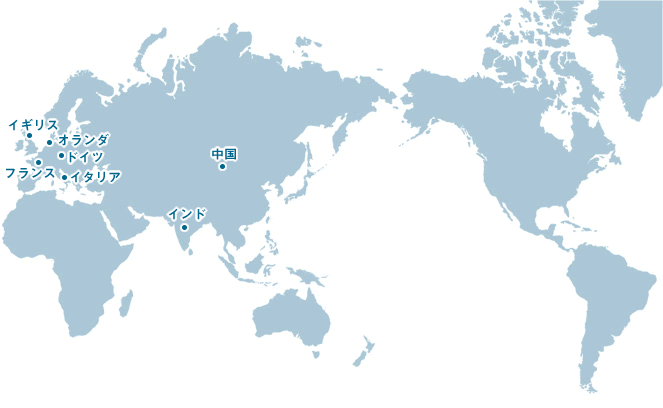 Katwijk Chemie bv. (Netherlands)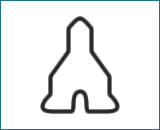 Muromachi Chemicals is the official agency of Katwijk Chemie bv. This private company is a producer of active pharmaceutical ingredients (APIs) and fine chemicals that is located in Katwijk, the Netherlands. It has been operating as a family-run company since its founding in 1914. In 1992, it adopted the concepts of Good Manufacturing Practice (GMP) for its plant, and moved entire production to a new production facility. As a result, it has been confidently welcoming routine audits by Q&A staff from the American FDA and customers from various countries.
It offers a full range of products, and exports both APIs and fine chemicals to countries around the world.