Health Food Business Business profiles
In addition to the traditional tablets, Muromachi Chemicals also offers jelly and non-alcoholic beverage products.
Our business is primarily in the distribution of original products made at our domestic plant following strict quality management guidelines and in commissioned manufacturing of PB and OEM products. Each member of our staff confidently delivers health foods developed with the happiness and smiling faces of our customers in mind.
Liquid filling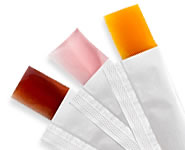 Pioneer of stick jelly! As one of the first to launch production of stick jellies, Muromachi Chemicals has proven results in a diverse range of products in this category. We can produce characteristic products with a stick type jelly or desert base, or even paste or smooth liquid products.
Hygienic single-serving size.
Perfect for continuing to enjoy great flavor.
Stick form is easy to carry around.
Food product GMP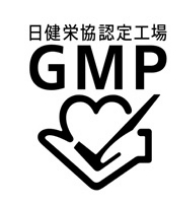 GMP stands for "Good Manufacturing Practice." GMP guarantees great product quality and reliability during each step from raw material procurement to delivery of final products (or procurement of raw material base products to delivery of raw material products). This is achieved through conceptual elements such as the establishment of an appropriate management organization and implementation of task management (quality control and production control), and tangible elements such as the construction of appropriate buildings and equipment. We were certified as GMP-compliant for health supplements in February 2014.
Equipment
Our management system developed in pharmaceutical manufacturing is used for our food product manufacturing as well,
ensuring safe and reliable delivery of products made in a clean environment and clean facilities.
Preparation tank
Tanks that are used in health food jelly production.
They incorporate Muromachi Chemicals unique expertise, and can be used to manufacture various types of health food jellies.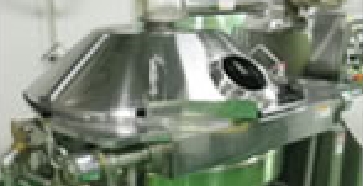 Fillers / weight checkers
This machine performs automated filling of stick-shaped jelly. We can provide products with consistent quality through high precision filling. In addition, the weight checker device checks the filled weight of all products.