Ion-exchange Fibers
Ion-exchange Fibers Ion-exchange fiber and chelate fiber features
Enabling high-speed ion absorption and desorption while efficiently capturing even low-concentration ions
Ion-exchange fibers and chelate fibers, both of which are fiber-type ion exchangers, can efficiently desorb ions because they have greater surface area than standard resin beads.
Format processing
Fibers can be processed into a variety of formats, including non-woven cloth, short-cut fibers, and cartridge filters.
Exceptional chemical resistance
Fiber products offer excellent chemical resistance to acids and alkalis.
Recyclability
Fiber products offer economic advantages since they can be used repeatedly.
Products
Short-cut fibers
| Product name | Absorption target | Sales unit | Dimensions | Material |
| --- | --- | --- | --- | --- |
| Muromac EXF-SC | Cations | 10kg | 3.0-5.0mm | Acrylic |
| Muromac EXF-C11 | Heavy metals | 10kg | 3.0-5.0mm | Acrylic |
| Muromac EXF-C31 | Valuable metals | 10kg | 3.0-5.0mm | Acrylic |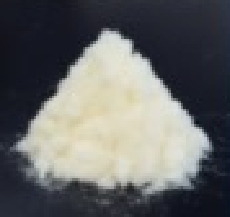 Non-woven fabric
Product name
Absorption target
Sales unit
Dimensions
Material
Muromac NWF-SC
Cations
50m
Width: 50 to 150 cm
Metsuke: 100 to 1,000 g/m2
Acrylic
Muromac NWF-C11
Heavy metals
50m
Width: 50 to 150 cm
Metsuke: 100 to 1,000 g/m2
Acrylic
Muromac NWF-C31
Valuable metals
50m
Width: 50 to 150 cm
Metsuke: 100 to 1,000 g/m2
Acrylic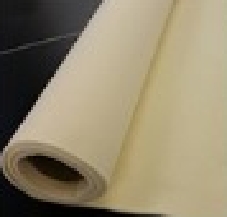 Cartridge filters
| Product name | Absorption target | Sales unit | Dimensions | Material |
| --- | --- | --- | --- | --- |
| Muromac EPN-FSC 250 | Cations | 50 per box | 250mm | Contains 30% acrylic fiber |
| Muromac EPN-FC11 250 | Heavy metals | 50 per box | 250mm | Contains 30% acrylic fiber |
| Muromac EPN-FC31 250 | Valuable metals | 50 per box | 250mm | Contains 30% acrylic fiber |